For Round 24: OTP @
waywardmixes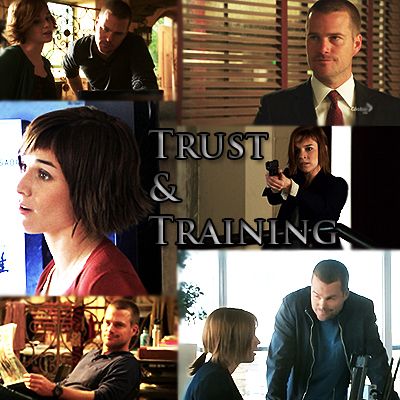 Nell and Callen are two characters on the television show NCIS Los Angeles. They are not a "canon" couple. The writers like to tease us with occasional hints then pair them with other people.. It's quite frustrating for us Nellen shippers!!
They both obviously have eyes for each other. In this mix they contemplate their feelings for one another and how they view the other as unobtainable.. There are moments of hope, and many of what we can call despair that they will never have what they wish. They believe there are too many obstacles; age, being co-workers, and even past history of being hurt or alone. Both have mysterious pasts.. Callen essentially an orphan and used to being alone. Nell being raised in what looks like a normal large family, yet she has a hint of cynicism about the world around her that lends to her mystery.
DOWNLOAD
Satellites - James Blunt
All her memories have been
Experienced through
High speed on a video screen
That's all she ever knew
Did you know none of it's real if you can't feel
The beating of someone's heart
Don't leave yourself in the dark

Are we all just satellites?
Where's the love? Show me tonight
Here's the moment we unite
Gold Guns Girls - Metric
All the gold and the guns in the world
(couldn't get you off)
All the gold and the guns and the girls
(couldn't get you off)
All the boys, All the choices in the world

I remember when we were gambling to win
Everybody else said better luck next time
I don't wanna bend, Let the bad girls bend
I just wanna be your friend
Is it ever gonna be enough
Done for You - Black Veil Brides
The best things in life
Come with a price
The star that burned so bright faded the fastest
You'll always feel it's rights
Even when we end the fights
Welcome home, home tonight

Singing ohhh, ohhh
Welcome home tonight
Ohhh ohh, tonight
Shock To Your System - Tegan and Sara
You seem like you're so restless, young at heart
Who gave you reason?
You should be out driving people wild
Who gave you a reason?
You got a shock to your system
Knocked your heart right out of sync
You're only meant to hurt once in a while
Who gave you reason?
You're only meant to cry once in a while
Who gave you a reason?
You got a shock to your system
Pull yourself out of it
You must rely on love once in a while
To give you reason
You must rely on me once in a while
To give you a reason
I Don't Wanna Believe - Hinder
From everything I've seen,
Everything good just goes away
I never had a taste of heaven
Without a little hell to pay

All I ever needed was for someone to give instead of take
But something about you makes it right to give it one more try.
Lost Along the Way - John Nordstrom
Instrumental
Stop & Stare - OneRepublic
Stop and stare
I think I'm moving but I go nowhere
Yeah I know that everyone gets scared
But I've become what I can't be, oh
Stop and stare
You start to wonder why you're here not there
And you'd give anything to get what's fair
But fair ain't what you really need
Oh, can you see what I see

They're trying to come back, all my senses push
Untie the weight bags, I never thought I could...
Steady feet, don't fail me now
Gonna run till you can't walk
Something pulls my focus out
And I'm standing down...
Brave - Sara Bareilles
You can be amazing
You can turn a phrase into a weapon or a drug
You can be the outcast
Or be the backlash of somebody's lack of love
Or you can start speaking up

Nothing's gonna hurt you the way that words do
When they settle 'neath your skin
Kept on the inside and no sunlight
Sometimes a shadow wins

Maybe there's a way out of the cage where you live
Maybe one of these days you can let the light in
Show me how big your brave is

I just wanna see you
I wanna see you be brave